If we look at a few decades back, registers were the only source to enter day to day business transactions. But with the technology advent, the POS system has taken the place of tradition data storage methods. Million rupees transactions are possible with a single swap of plastic card.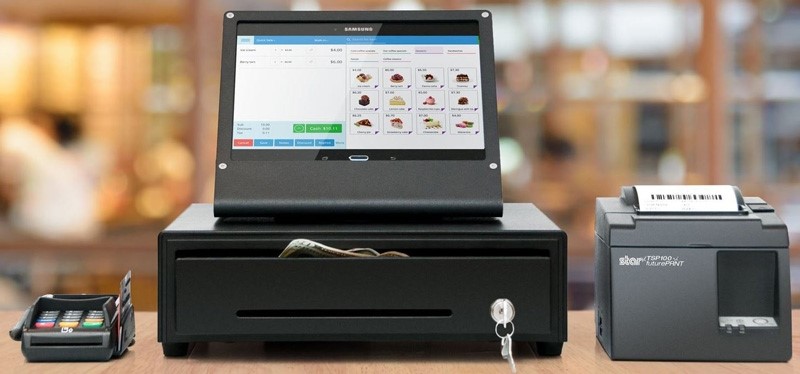 Nowadays, even in salons POS software are widely used for easy and convenient transactions. Many other benefits are also associated in this regard. Let's discuss one by one:
Boost Brand Image
Salon using POS software are treated well-reputed salons by customers. The software provides a simple and efficient way of payment. Customers also appreciate the seamlessness of a cutting-edge POS transaction, from customized emailed receipts to the ease of including a tip or signing up for a loyalty platform. This will respond positively to your store experience and likely spread the word among friends and family. POS benefits in improving your day to day retail operations too.
Detailed Bill Receipt 
POS software provides a clear and detailed receipt of your bill than a mere slip of paper mentioning the only lumpsum amount of sale. POS also use inventory data to provide more information in the shape of services availed, the price of each saving by availing coupons or offers and total tax. At the end of receipt, some you can also mention your business policies or any social message to spread awareness.
Increased Efficiency
Salon Software product Management, inventory management, employee management are the three tools for the company. Using these techniques, companies efficiency level increases as they able to track each and every transaction of business more effectively. You can easily check inventory status and assign the task to employees. This boost company efficiency and employees can be able to deliver early reports.
Better Payment Options
EMV chip cards, contactless payments (NFC), and mobile wallet payments such as Apple Pay, Android Pay, and Samsung Pay payment options provide the ability to salon to accept diverse payments types. Giving the benefit to your customers to use different payment types, you can increase income as well as customer confidence. In fact, a recent survey found that 44 percent of respondents prefer to pay using debit cards and 33 percent favor using credit cards as their preferred payment method. That means cash is slowly losing its reign as king and there's a new queen in town — plastic.
High Accuracy Level
POS software system is easy to use even for the beginners. Its touchscreen interface put all the information of salon and cash transaction at your finger point. It eliminates manual keying system and maintaining cash registers. POS software gives high accuracy level throughout all your transactions with real-time data. This also minimizes the risk of human errors for entering data into the back office.
Faster Services
Today's customer wants fast services, they don't want to wait in a long queue for payment. Waiting in a long line can frustrate them, hence they may walk out from your salon without getting services. But a POS Software provides speedy payment options, in the shape of credit/Debit Cards, mobile payment etc. POS technology allows you to make the most of the checkout experience to engage customers and make sure they leave with a good impression of your brand.
Final Words 
Nowadays, Salon Point of Sale Software serves as a great tool for the salons. Software help in lower business cost and increasing productivity. Upgrading the software time to time provides a fast and effective result with increasing ROI.