If you want to switch to Apple Music from Spotify or back, you probably want to convert your favorite Spotify playlists to Apple Music too. In this article, I will show you two methods to do it. Read on to find the detailed steps.
Most of the people who use Apple Music have an iPhone, so these three methods I listed here will all be available on your iOS device. The first option is a web-based tool which allows you to transfer playlists on many music streaming services including YouTube, Deezer, Spotify, Tidal, Amazon Music etc.
Move Spotify Playlist to Apple Music online
No matter what device you use, you can use this online tool to transfer playlist to another platform.  The best part,  it is totally free (no ads, no limitations) and very easy to operate.
Step 1. Go to the website: www.tunemymusic.com/
step 2. Select Spotify.
Step 3. Paste the Spotify playlist URL into the search bar. Select 'Load Playlist'.
step 4. Select Next Destination.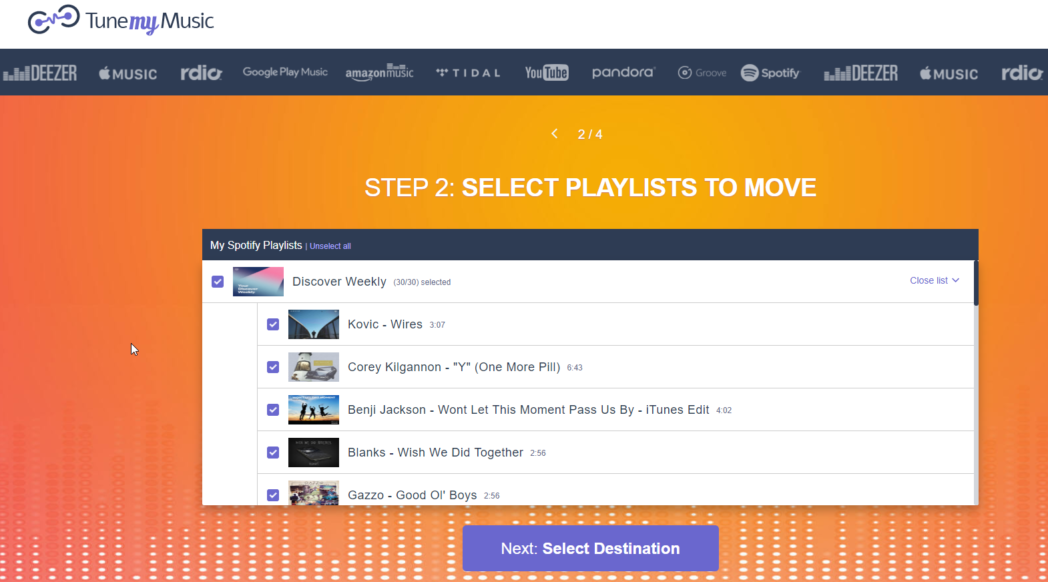 Step 5. Select Apple Music, and log into your account to get started.
Very simple, as you can see. All playlists are supported even those are not in your library. It is also easy to do the opposite by transferring Apple Music to Spotify.
Convert Spotify to Apple Music with free app SongShift
SongShift is an app available on iOS providing a free and paid version. If you use an Android phone, then you can use another app called Stamp. SongShift supports many music platforms including Apple Music, Spotify, YouTube, Tidal, Deezer, Pandora, Discogs, Lost.fm, and Napster.
Let's see how it works.
Download SongShift from Appstore.
Open the app and follow the steps to grant it access to your Spotify account and Apple Music.
Tap on the Spotify and select a playlist that you want to transfer to Apple Music.
Select Apple Music as the destination. You can create a new Apple Music playlist to receive the songs or select an existing playlist.
The free version only allows you to connect two music streaming services and it comes with some ads. If you only want to transfer a playlist between Apple Music and Spotify, the free version is good enough. By the way, the paid version is only $3.99.
Convert Spotify Playlist to Apple Music with Workflow or Shortcuts
SongShift only allows you transfer playlists your library. If you also want to transfer playlists that are not added into your Library, then this Workflow method is for you. Well, this will take more efforts to set it up. Once set up, the process is easy.
Step 1. Download Workflow app from Appstore. If you are using iOS 12, then you can just use the Shortcuts app.
Step 2. Get these two workflows, Get Spotify API Token, and Spotify Playlist to Apple Music.
Step 3. Open your web browser and go to developer.spotify.com to enable Developer access.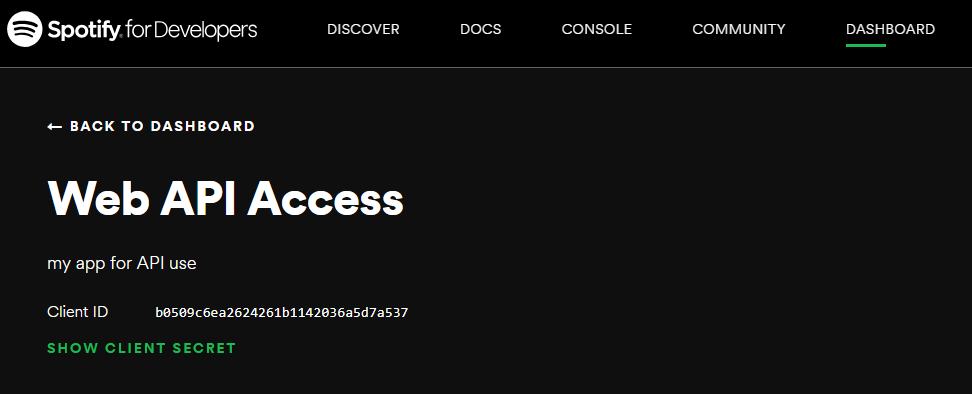 Step 4. Get the Client ID and Client Secret. Enter them in the Get Spotify API Token workflow.
Step 5. In Spotify app, copy the Spotify Playlist that you want to convert to Apple Music.
Step 6. Run the Spotify Playlist to Apple Music workflow.
That's it. You can create a new playlist or an existing playlist to receive all songs from Spotify. If you want to transfer playlist from Apple Music to Spotify, just get this workflow, Apple Link to Spotify.
All these three free methods can help you convert Spotify playlists to Apple Music. Only the first method has some limits. Now it is your turn. Which of this method do you want to try first?