By posting content on any site with anchor text-rich links pointing to your own site, guest Blogging is the old-fashioned way. But it is still helpful to your online business. Guest blogging can build authority backlinks, get exposure (traffic), position yourself as an authority and well-known name in the industry.
Therefore, many major brands are still doing guest blogging. The question is how to find guest blogging opportunities fast. Luckily, you can use these 5 methods to quickly get tons of sites relevant to your niche that accept guest posts.
Do a Google Search
Google is a good start in the search of guest blogging opportunities. You can use any of the following search strings to find websites that accept guest posts. Just replace the keyword with your niche keyword.
Keywords + "write for us"
Keywords + "submission guidelines"
Keywords + "guest post"
Keywords + "submit content"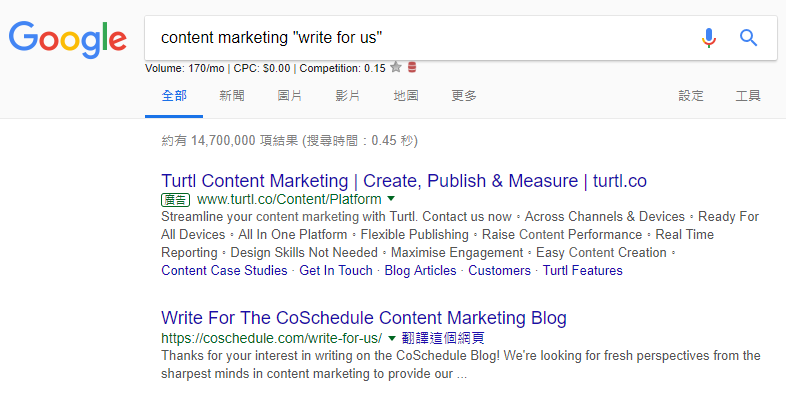 In this way, most website from the search results should accept guest posts. You can change the Google Search settings to 100 results to make it more efficient.
Social Search
Many bloggers will show their latest blog posts on social media sites. Most of the social media sites has a search box that you can use to find the guest post URL. You can simply search for keyword "guest post" to get the latest guest post links.
You can also use Buzzsumo to export all the links posted by one influencer. From there, you can follow the links to see if there are any sites that accepting guest posts.
Reserve image search
If you see your competitor has done many guest posts, you can find out all these guest posts. All the sites that your competitors have written for are also your guest blogging opportunities. To find they all, you can search for your competitor's author bio.
For example, this post is a guest post written by Andy Crestodina. As you check his bio, you can see his full name and his own site. You can simply Google his name and exclude his own site from the search results using "-" search operator.
In this case, you should search for Andy Crestodina -orbitmedia.com (remember to replace the domain with the author's own site). In this way, you can find all the websites where has published a guest post from an author.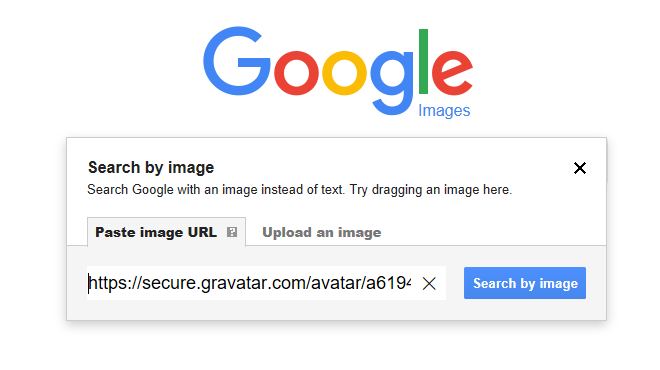 Since these websites already accept articles in your niche, they are more likely to accept yours as well. Besides search for the author name, you can use the author gravatar image to do a reverse Image Search by using the steps below.
Step 1: Copy the URL of his bio image.
Step 2: Go to Google Image Search and click on the little camera icon.
Step 3: Paste the URL of the person's bio image into the tool and click "search"
Step 4: Export all the target results and add them to your list.
Similar sites
There are a few similar websites in your niche that also accept guest post. As long as they are not your direct competitors, you can consider them good opportunities for guest posting.
To do that, you can use tools like Alexa or SimilarWeb to find related websites. You can also use these related sites to find more similar sites.
Analyze Competitor Sites' Backlinks
Your competitors may also do guest posting. You can find guest post opportunities by checking their backlinks because one or more of your competitors have backlinks from guest posts they have done.
If you have SEO tools like SEMrush, Ahrefs or Open Site Explorer, you can use it to pull out all the backlinks and you should be able to find out any blogs they have written for. If you don't have such paid backlinks check tool, you can use a free backlink checker tool.
Guest post outreach email template
It takes hours to write up a post, so you probably want to send out the email to ask the site owner if they still accept guest post. In the email, you can include a few topics that you can ready for the target site to show your good faith.
Here's a simple email template.
Subject: Contributing to SITE

Hi Name,

I came across your site [domain] today and found the guest post from guest post author.

Great article indeed!

I'd like to know if you still accept guest posts.

Here are some topics that I think your site readers would love.

Topic #1

Topic #2

Topic #3

If you have any other suggestions and title for articles and blogs, please let know. You can rest assured of the quality and originality of the content and that it will not be used anywhere else. Looking forward to your reply.

Regards,

Your Name
In most of the cases, less is more. It is recommended to keep the email simple and straightforward. No matter what, feel free to use the template.
By using all these strategies, you should be able to land as many guest blogging opportunities as you need. Now, it is your turn. Which method do you like the most? Leave your thoughts in the comment section.